WHAT MAKES MICHAEL JACKSON'S DEATH A TRAGEDY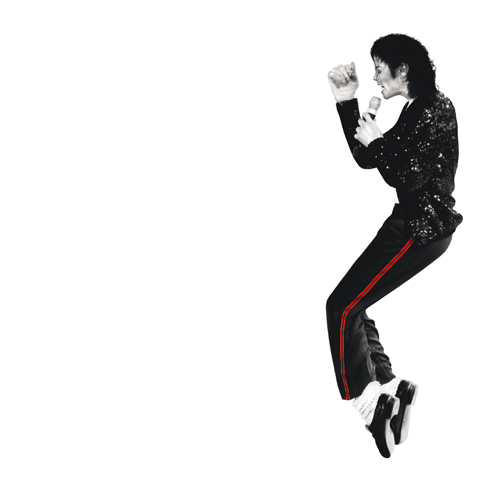 Gone Too Soon
Instead of tackling Michael Jackson's legacy, which Oliver and
others
have spectacularly done, I thought I'd share a true story about why I am devastated by his passing.
Last October, my wife and I had the honor of being invited to Natalie Maines' Halloween party. The night before the event, we received instructions from the Pasdars not to bring cameras, as they would be confiscated by security.
I assumed Natalie was planning to wear some scandalous costume (e.g., Cher's outfit from the "If I Could Turn Back Time" video?) that she didn't want to see end up on TMZ.
But when we arrived, we learned the reason for the no-camera rule. No absinthe or opium could have helped us to imagine this: Michael Jackson was at the party.
When friends at the party first told us this, we doubted it, although the
paparazzi
outside the property made us wonder. Later, we talked to Natalie and she insisted it was true. She told us that Michael's family -- MJ, Prince I, Paris, and Blanket -- had secluded themselves inside the house (the party was outside).
I assumed that she was setting up a prank that would end with an MJ impersonator and a bunch of zombies emerging from tombstones to dance to "Thriller."
But when Natalie started sharing details of how Michael's oldest child was incredibly well-spoken, I considered running into her house just in case she was telling the truth.
The "P.Y.T."-loving child in me wanted him to autograph my face so I could tattoo his signature on to my forehead. But my wife was several months pregnant at the time and I couldn't afford for either of us to get shanked by his bodyguards.
We would have forever been skeptical about Natalie's claims until, by sheer luck, we saw Michael and his three kids -- with our own eyes -- walk right in front of us. They were all wearing masks, which, ironically, didn't look out of place. (Halloween must have been his and his kids' favorite day of the year.) I was able to see Michael's eyes and hair, which left no doubt. Plus, he was flanked by bodyguards, handlers, and Joan Collins (!). The next day's news reports also helped Dima and me to convince our friends that we weren't making anything up.
(Random thought: My son can truthfully say that Michael Jackson spent a few seconds of his final Halloween standing a few inches away from him -- before he was even born. Who else can say that?)
Unfortunately, Michael didn't spend time at the party dancing. Or joining us for karaoke. Instead, he spent most of the time inside the house, near a window, watching his kids play with others in the children's party area.
But as I look back on this unbelievable story of being at a party with Michael Jackson, I am haunted by the profoundly sad thought that struck me that evening.
Michael spent much of the last decade being deprived of the one thing he loves most: being around children.
One doesn't need a psychology degree to see that Michael was a man who spent his adult years trying to live out the childhood that he was denied. Whether putting a young Kris Kross and Macaulay Culkin into his music videos or bringing Webster to the Grammy Awards, Michael clearly loved to surround himself with kids, whom he saw as the innocent antithesis to evil adults.
Of course, this is all creepy if you happen to believe that Michael Jackson is a child molester.
But I don't. I believe and have always believed that he is innocent of these heinous crimes. And not because I am a naive fan who believes he can do no harm.
Undoubtedly, the sexual abuse of a minor is one of the worst and most despicable things that any human being can do. The charges against him deserved to be taken seriously. And if they were true, he deserved any public scorn or punishment that fell his way.
But in my opinion, falsely accusing someone of sexually abusing a minor is
also
one of the worst and most despicable things that a person can do. The harm to one's reputation and soul must be just as damaging -- and last just as long -- as the scars from actual abuse.
While we'll probably never know the truth, I've written
before
about how the evidence against Michael in the Arvizo case was flimsy.
Undoubtedly, the King of Pop is also the King of Bad Judgment. What with his publicized sleepovers and backyard carousels, his sense of boundaries is like no other adult. His myriad plastic surgeries and careless spending suggest someone missing a few marbles. But those things -- plus his few million dollars in assets -- only made him, in my mind, an easy target for someone looking to make a fast buck.
Yet, despite his acquittal and the fact that no judge or jury ever concluded that he inappropriately touched a minor, Michael Jackson rarely is considered a victim.
Sadly, this week's articles about MJ describe a world that adored him
despite
his personal conduct. They seem to deny the existence of people like me who adored him and believed he engaged in no sexual abuse.
How horribly sad for a man who loved children like no other to be kept away from all but his own. Sure, he wasn't legally restricted like registered sex offenders from being near minors. But the paparazzi -- waiting to photograph him touching a child to start a new chain of lies -- and the endless child molestation jokes that followed him ensured a forced separation.
Thus, his surprise appearance at that party reminded me of the cruel sentence he spent the last decade of his life serving. He probably wanted nothing more than to spend that Halloween surrounded by hordes of children.
But as a result of the scandalous allegations of the last 20 years, those children at the party no longer adored and idolized him as did those of us who grew up in the 70's, 80's, and early 90's. Plus, if their parents knew Michael Jackson wanted to play with them, they would have pulled their kids away, just to be safe. (Despite my steadfast belief, I, too, would have prevented my kids from being around him without my supervision.) Plus, Michael's lawyers, agents, friends, and family probably preferred he be separated from minors, just to avoid further troubles.
On a related note, I've never understood why Michael Jackson is mocked for forcing his kids to cover their faces. To me, it's clear he's protecting his kids from the kind of public scrutiny that chipped away at his happiness over the past forty years. Unlike many other celebrities, he has managed to give his children anonymity and provide them the possibility of a private, quiet life. And yet, he is famous for being a bad parent because of that one incident during which he failed to fully secure his son for two seconds while holding him over a balcony ledge. (Does anybody really think there was a risk that Blanket was going to fall?)
I hoped Michael's upcoming London shows would be a resounding success, just so he could die knowing that the public's last memories of him wouldn't involve a criminal trial for child molestation. I also wanted him to pass on wealth to his children, instead of debts.
But alas, that will never be. And that is what makes his death especially tragic.
Thankfully, I retain one very positive Michael Jackson-related memory from Natalie's party. At some point, the DJ played "Thriller" when he saw what looked like someone wearing a Michael Jackson costume -- not knowing that it was actually Michael Jackson. Even more ironic, the popularity of the song filled up the dance floor in a way that gave him the freedom to walk by partygoers largely undetected.
At the very least, Michael spent his last Halloween being reminded that his music will bring great joy to a dance floor for decades to come.
I truly hope that he can rest in peace, something that fans and non-fans alike have denied him for so long now.
Labels: dixie chicks, michael jackson
--Junichi